With over twenty-five Bond movies produced to this day, a large number of the gadgets have found repeated use. And keeping in mind that cars such as the Aston Martin DB5 have been well-documented, what are the most used non-vehicle gadgets in the Bond films?
Bug Detector
In the beginning of Bond, there would in some cases be a scene where Bond examines his hotel room for observation or recording devices. Often times he would check the room with a bug detector that would indicate where one was. In From Russia With Love, he used one to discover a tap on his mobile.
Rebreather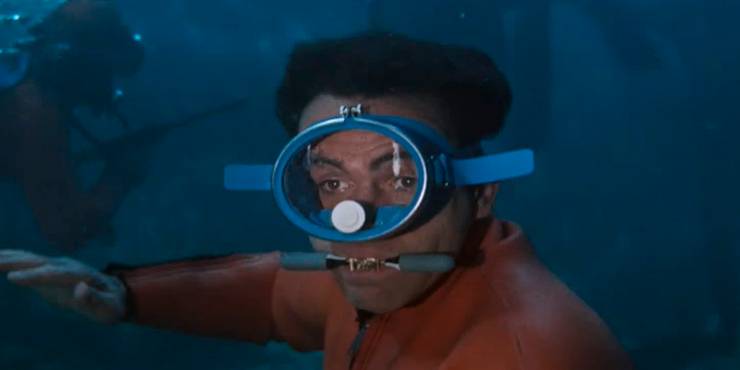 Bond's mission in 1965's Thunderball saw him head for the Bahamas where he would be doing important underwater tasks. Luckily Q had just the device for him to use. The rebreather was about the size of a cigar and could be used in absence of a scuba tank to breathe underwater for up to 4 minutes. It proved to be absolutely important as Bond used it many times throughout the movie.
Ericsson JB988 Mobile Phone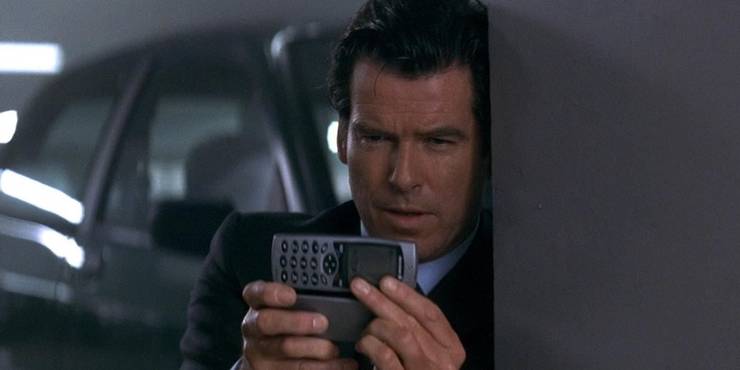 Tomorrow Never Dies introduced Bond's first-ever cellphone gadget and this thing was jam-packed with features! Its built-in functions featured a taser, a skeleton key, and a fingerprint scanner & duplicator.
Attaché Case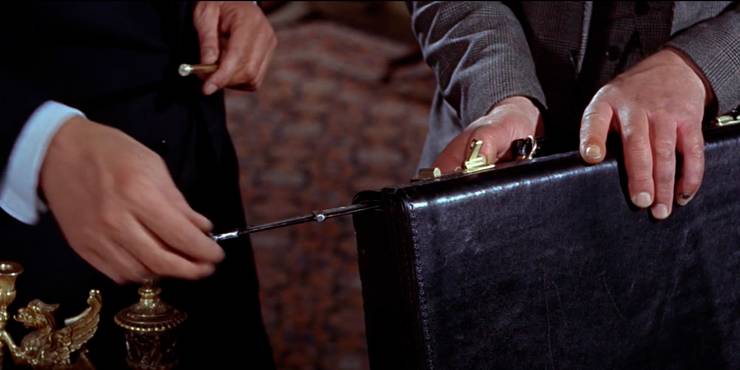 Desmond Llewelyn's very first scene as Q was introducing Bond with the attaché case in From Russia With Love. It contained an AR7 folding sniper rifle, 50 gold sovereigns, a hidden knife, and a tear-gas emitter for anybody who didn't have the secret way of opening it.
Wristwatch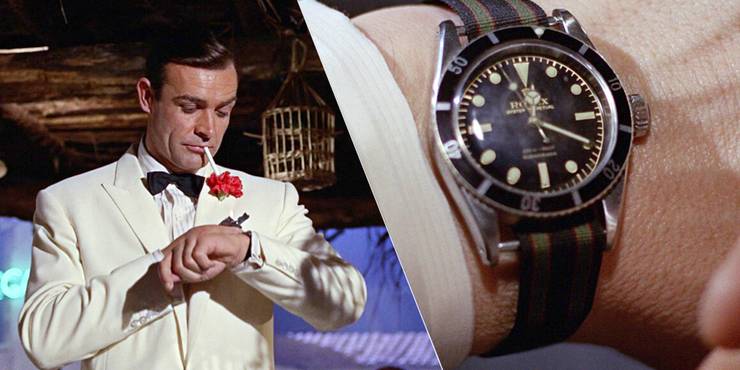 Wristwatch gadgets have turned up in each period of the James Bond movies. The discrete everyday makes it perfect for Q-Branch to build in useful functions. The first came in Thunderball when it was used as a Geiger counter.